I don't remember how I first discovered
Nathan DeYoung
, but now,
everyone
knows about him. Oh, here's my
initial blog post
of me raving about his awesome works. These days, his career is advancing like crazy and he recently had a show at
Thinkspace Gallery
. I think this San Diego boy will go straight to the top!
Not only is he über talented, but he's also super duper nice and agreed to answer a few of my questions for your reading pleasure. Here 'tis!
J: Your work is so totally unique to anything else I've seen. How did you develop your style? What drives you to express yourself in this way?
ND: My work is definitely a reflection of my personality and everything that inspires me. I didn't use to think so, but over the years it has definitely become very clear that my personality is very much infused into each work. I think like most artists, my style has come from years and years of practice and fine tuning, as well as seeing things I like and trying to put my touch on them so that they can fit into my work. My drive to create has definitely changed significantly since I first started painting.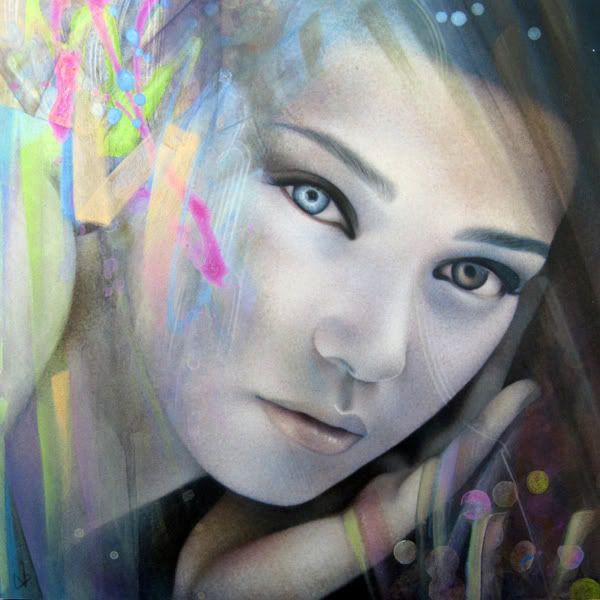 When I first started painting 10 years ago (hard to believe its been 10 years now) I didn't take my work very seriously, I was intimated by paint and it made me want to keep this friendly distance with it, so I was could still explore it but not be so frustrated by the fact that I really had no technical knowledge or any real idea of what I was doing. As time passed I really became attached to painting and began using the media as an outlet for various ideas and experiences I was having and this really encouraged me to want to learn more about painting and techniques so that I could grow my work. This encouraged me to seek out talented and willing mentors who helped guide me in my journey, and this is when everything began to click.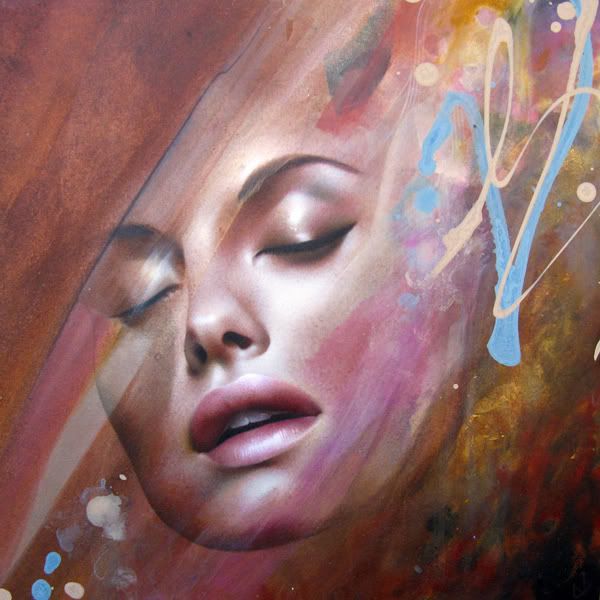 I began painting obsessively, as soon as I got home from work I would paint for countless hours everyday, nonstop. I began to connect with my work in ways I hadn't known before and I really felt like I had found my purpose. It was around this time that I started having shows in galleries and was able to share my work with others, which was also something new and exciting and it helped grow my addiction to want to create and it opened a lot of doors that I had never thought possible.
I would have never believed someone if they could have told me 6 or 7 years ago all the things I would be doing with my work and I feel very grateful and honored to have been able to do those things. But like most things in life balance is key and for the past couple of years my life has been very out of balance. Between working a more than full time day job and commuting back and forth over 2 hours everyday and than coming home and painting and preparing for shows I have been experiencing a lot of exhaustion and burn out and I feel like my work is suffering because of it, and this has encouraged me to take some time off to re-connect, and regain that relationship with my work without any pressure of show deadlines.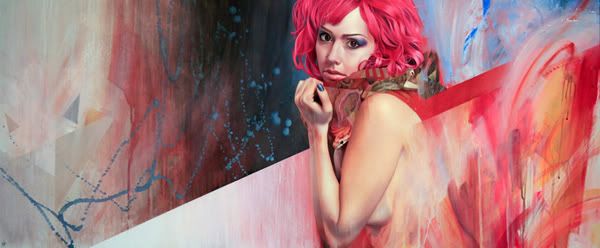 I still have and always will have a great passion for painting and I have a lot of paintings still to be made but I think every now and again its important to step back so that you can evaluate where you have been so you can decide where you would like to go and right now that is encouraging some new directions and ideas which is exciting.
J: You said that a painting may take 100-200 hours to complete. That's a long time! Do you ever get bored with a piece halfway through? If so, how do you keep going?
ND: Yes, I use a glazing technique that is very tedious and time intensive, and it usually does take hundreds of hours especially with larger works to complete my paintings. People that have seen me work live usually cant believe the way the paintings come together and how slow things actually move, and while I'm sure there are faster ways to paint and such this is the way I have learned to paint and I do appreciate the results and the relationship I build with the work during that long duration of time. However, with that being said, it can be extremely frustrating working the way I do and I do often experience long periods of boredom, frustration, burn out etc. I think the only way I keep myself going is discipline, the understanding that every part of the process is necessary to reach the final product and the hope that it will all be worth it in the end.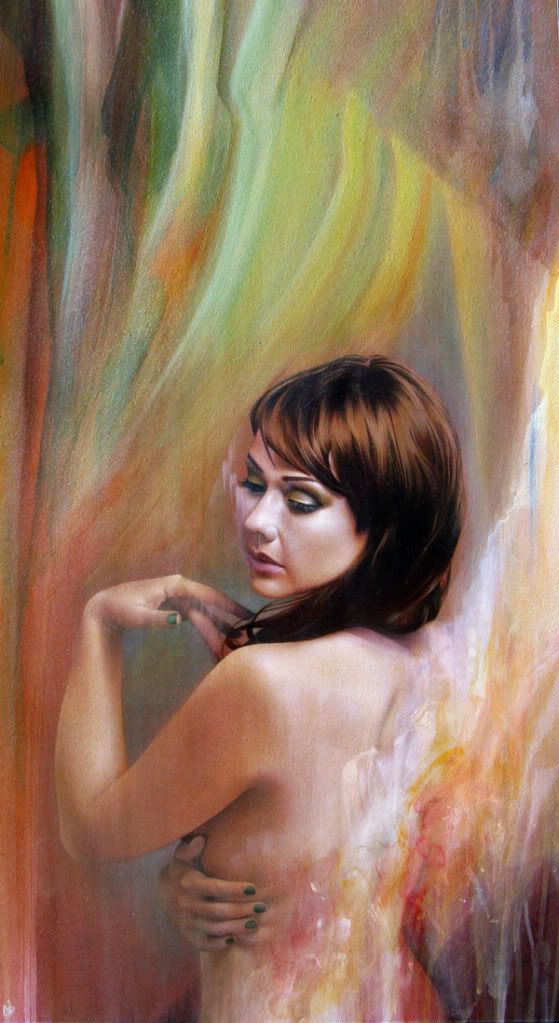 J: Do the color schemes and interesting dimensions of your works just "happen", or do you plan everything out carefully before starting?
ND: I am always experimenting with my process. Usually things like composition, color scheme, and theme are pre-planned but its the level of planning that I am always playing with. I think the best balance for me personally is to have a good idea of what I am shooting for but leave enough slack in the planning process that I don't become hell-bent on "IT HAS TO BE THIS OR ITS NOT RIGHT!" mentality because that has caused me to hate and ruin a lot of work not because it was necessarily "bad" or "wrong" but because I had a very specific idea I was shooting for and I wasn't able to successfully achieve that look.
I have also discovered that because my work takes so long, I like to have some elements that are surprises for me. I like to get something pretty close to what I had thought and than take some big risks so that it feels fresh and new to me even after hundreds of hours of looking at and working on a piece.
J: You are a superstar lately being featured in all the best mags and with Thinkspace shows under your belt! What advice would you give the young version of yourself, when you were just starting out in the art scene?
ND: I am so lucky to have been given the opportunities I have had so far. Like I said earlier I would have never believed I would have been able to do the things I have been able to be a part of and I send huge thanks to everyone for letting me have such wonderful opportunities.
If I had to offer any advice it would be to work very hard and to create your work with honesty and integrity. In so many ways the art world is very small and so many things are out of your control but your work ethic and integrity are something you do have control over and those things will determine how your work stands.
J: Thanks so much for the splendid interview and wise advise! We can't wait to watch your progress. Cheers! <3 JUURI
Interview with Superstar Thinkspace Artist Nathan DeYoung
Reviewed by
Julie R
on
11:11 AM
Rating: